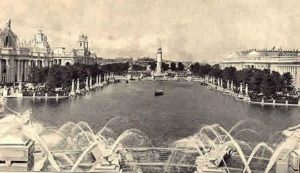 In 1904, when her son was only 5 years old, she still had just as much courage, and she seized the incredible opportunity to present her Burgundy wines at the Saint Louis world fair in America!
Her wines won the prize for excellence – the grand prize!
In the following years, many Americans would travel all the way to see her and buy a few of her delicious bottles. It was only then that the other winemakers of the village began to understand and accept her. Pouilly-Fuissé had become famous on the other side of the Atlantic.                    
She expanded her vineyards. She remarried to M. PRUDON, who had a mild yet hard-working character, father to Maria and a widow. He loved Jeanne-Marie and was also the owner of a vineyard.
MADAME VEUVE POINT died on 2 November 1959, in Mâcon at the age of 82. Her son Benoit inherited Jeanne-Marie and Mr. Prudon's vineyards.
Her great-great-granddaughter, Géraldine POINT, has now taken the torch, and shares with the entire world these great Burgundy wines, faithful to the pioneering spirit of her ancestor, MADAME VEUVE POINT.
These wines are produced, aged and bottled in Beaune, in close collaboration with talented winegrowers and with the same vision:  succeeding with HUMBLE EXCELLENCE!